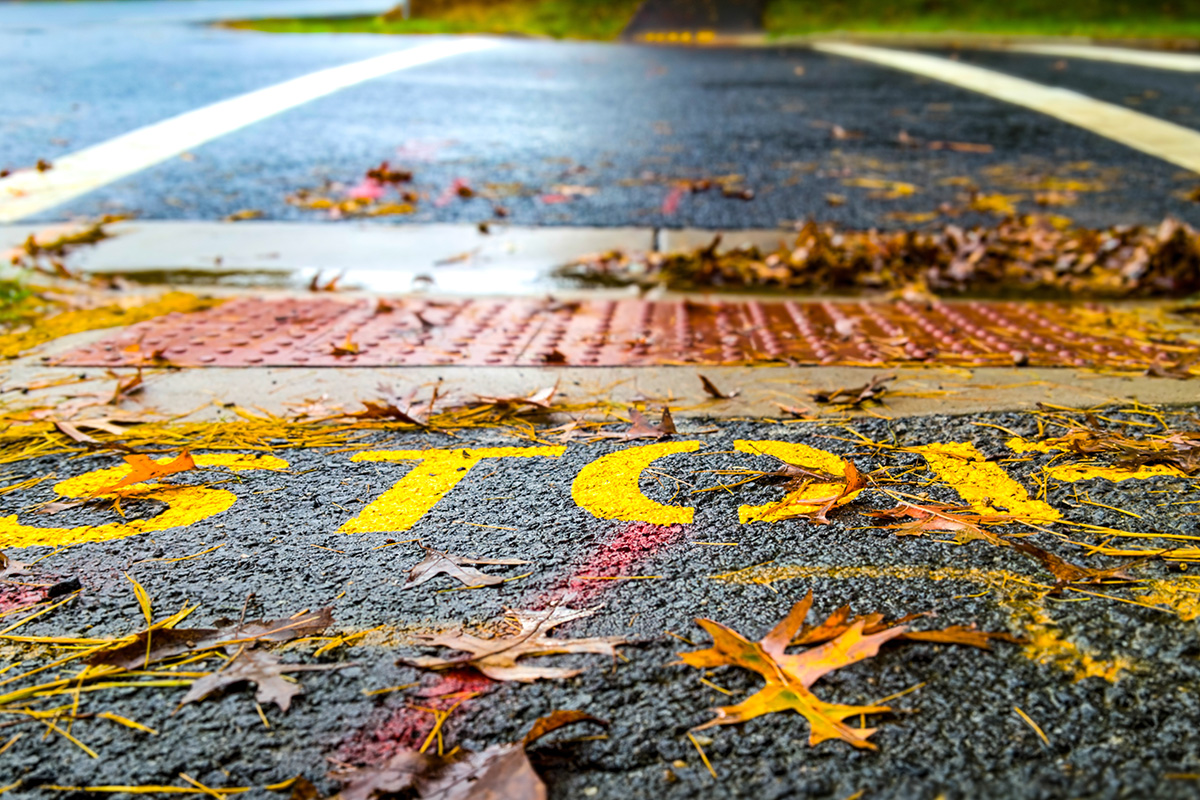 Here In Western New York fall is in full swing and before you know it the winter weather will hinder your asphalt maintenance plans. It's important to use the time you have left to ensure your asphalt surfaces are ready for the icy season ahead. Asphalt surfaces have a typical life span of between 15 to 20 years when properly maintained. Repairing and maintaining your asphalt surfaces can help protect your investment and increase the curb appeal of your home or business.
Inspect Your Surfaces
Knowing what and where to look are key to identifying potential problems with your asphalt surfaces. The first step is to clean the dirt and debris from your asphalt so that you have a clear view of your surfaces, making it easier to identify problematic areas. You can sweep or use a leaf blower to get rid of loose leaves and dirt. After you have cleared the asphalt it's time to walk the length of your driveway or parking lot to identify potential problems that could worsen over time or create a hazard to pedestrians and vehicles alike.
Fixing Potential Safety Hazards
When it comes to any surface that may face pedestrian or automotive traffic, safety should always be the number 1 priority. Not only are cracks, ground heaves and potholes an eye sore, they can worsen over time if they are not taken care of and become a liability. Have your potholes filled and ground heaves leveled before they become buried under the snow and ice to avoid potential tripping hazards. Look out for areas where water seems to pool or stagnate. Areas where water tends to collect and sit can quickly freeze over as the temperature drops creating prime areas for smooth black ice to form. Eliminating potential hazards can help keep you and your guests safe.
Protect Your Investment
Once your asphalt surfaces are repaired, it's time to turn your attention to ensuring your parking lot or driveway is protected. Cracks in asphalt can be common, however when a crack exceeds a ¼inch they need to be filled in to prevent moisture from seeping in and expanding once it freezes, worsening the problem the longer it's left untreated. Once you've completed all of the necessary repairs, it's always recommended to seal your asphalt. Applying a quality sealer to your asphalt surfaces helps to create a protective layer from road salt, oil and automotive stains while also preventing moisture from seeping below the surface. It's recommended to seal your asphalt surfaces every 3 to 5 years. While sealing asphalt doesn't fix existing issues, it does help prevent new problems from forming.
Baughman Magic Seal: Top-Quality Asphalt Maintenance
With temperatures slowly starting to drop, our Autumn asphalt schedule is filling fast. Baughman Magic Seal is committed to keeping your asphalt surfaces safe through winter and beyond. Whether it's repairs, resurfacing or protecting your asphalt surfaces, Magic Seal has you covered. Call us today at (716) 836 – 8880.