Asphalt Patching
---
Even with Western New York's continuous freeze/thaw cycle in the winter and heavy seasonal rains in the fall, spring and summer, there's no reason your asphalt pavement can't provide years of service when properly maintained. While little cracks may be unsightly, never ignore them. They could be a sign of underlying issues and if left unattended, have the potential to become hazardous to the safety of both pedestrian and vehicle traffic. Cracks can easily become potholes which become craters.
We recommend you periodically walk your parking lot or driveway to check for cracks larger than 1/4 inch, divots or potholes, heaving, rutting, and other forms of deterioration. If the damage is limited to a small area, rather than re-pave the entire surface, see if asphalt patching can restore your pavement.
What is asphalt patching?
Asphalt patching is exactly what it sounds like: the process of filling potholes and other concaves or "bowls" to prevent further deterioration and reduce your need for more expensive repairs down the road.
How do potholes form?
As water seeps through cracks in your pavement's surface caused by traffic and general wear and tear, it expands and contracts, shifting the asphalt and weakening the base layers. As these shifts occur, the asphalt caves, creating divots. And anyone who's ever driven over a pothole understands just how dangerous they can be for vehicle traffic. Patch potholes while they're still small to prevent the formation of larger potholes and substantial asphalt pavement damage.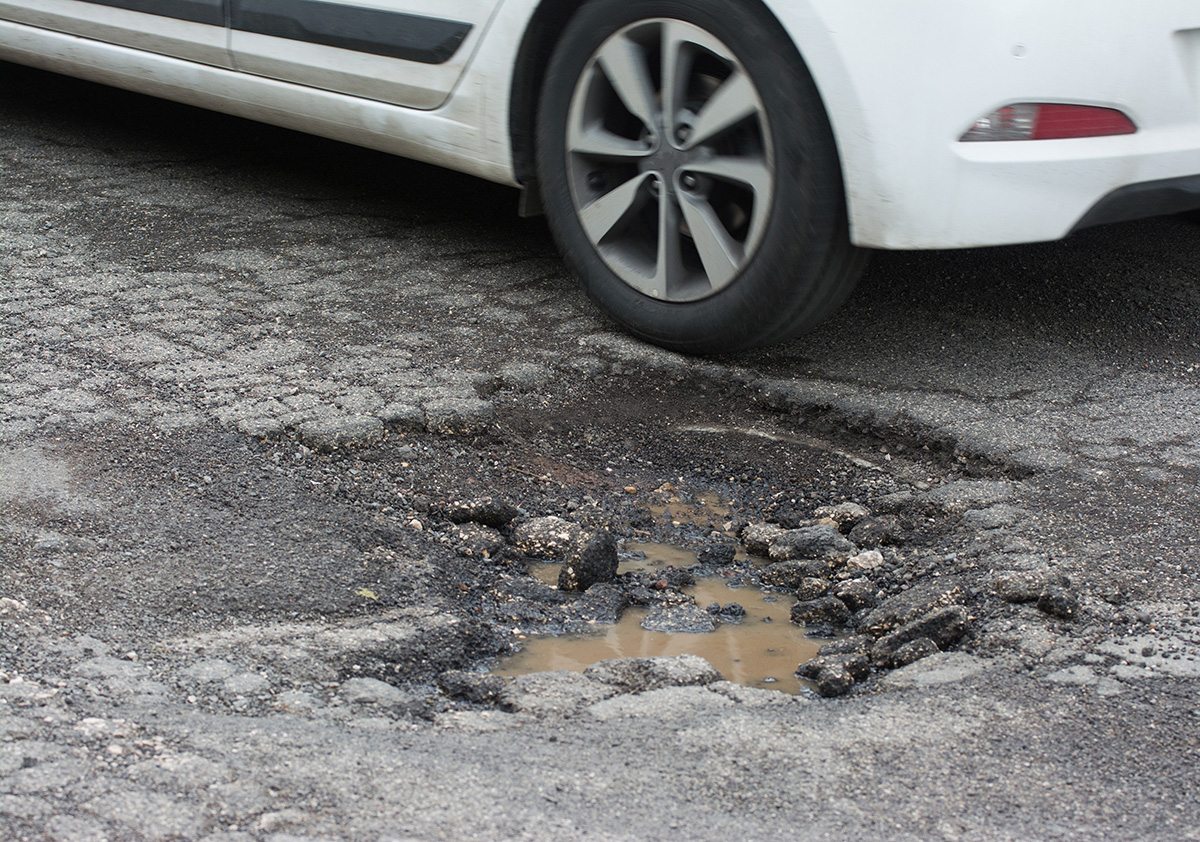 Added Bonus: Increase Curb Appeal & Safety
Remember: the parking lot is one of the first things a consumer notices about your business. Dangerous, unsightly parking lots can deter customers from ever stepping foot inside. Create a quality first impression and reduce the risk of customers tripping and falling
The Best Maintenance Is Preventative Maintenance
The need for asphalt patching can be reduced by regularly sealing your asphalt. Trust the experienced professionals at Baughman Magic Seal to patch, pave, and seal your asphalt!
Contact Us Today
---
Boost curb appeal. Extend the life of your parking lot. Protect against damage. And more.