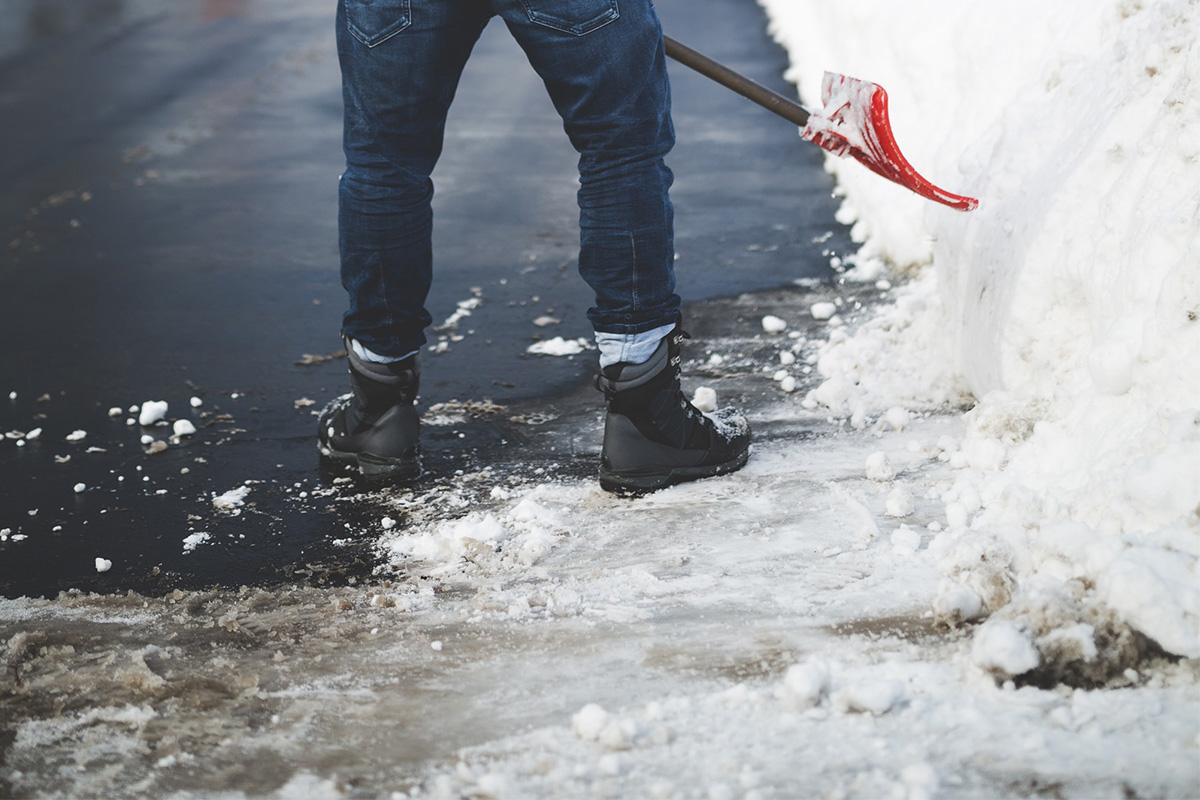 Whether it's asphalt or concrete, your home's driveway takes a lot of punishment all year long. The constant exposure to the elements, especially during the winter months, can be very taxing of your surfaces. However, with a little work and preparation, you can keep your driveway clear and looking great all year long, for many years to come. Here are some winter asphalt maintenance tips to help get you started.
Keep It Clean
Your home and driveway can get quite messy throughout the year. From leaves and grass clippings in the warmer months to heavy snow, sludge and road salt during the winter months your driveway takes a lot of abuse. Cleaning excess snow and debris, such as leaves, off of your driveway can help prevent stains and other more complicated issues from forming. Most small driveways can be swept, shoveled or plowed away with relative ease. Cleaning up the surface of your driveway can help reveal any existing structural issues, like cracks or potholes. When you find out what needs to be repaired, you can make a plan to address any advanced issues such as potholes, cracks, or unevenness.
Be Careful Using Deicers
There are a few things to consider before applying a deicer to the surface of your driveway. First off, there are many different types of deicing materials on the market, all of which are created for specific temperatures and results. However, deicing products can be controversial because of their negative environmental impacts. Deicing chemicals can be hazardous, causing skin and eye irritation in humans and animals and poison or destroy surrounding vegetation if used in excess. This should be considered for salt too. Salt in water runoff affects the health of plants and animals as well as local waterways. A great alternative to road salt or another deicer is sand. Sand won't necessarily melt ice but it can add traction to those icy surfaces without the negative environmental impact of salt.
Planning Ahead
With a little bit of preparation you can have your driveway in shape to take on any season. When the weather is warmer, whether it's asphalt or concrete it's always recommended to seal your driveway. Sealers, when applied every 3 to 5 years, can help prevent moisture from seeping below the surface causing all kinds of issues from cracks to potholes. Making necessary repairs to potholes, spalling and larger cracks not only improves the appearance of your surfaces but it also helps prevent problems from getting worse over time. So be sure to address any underlying issues. 
Typically the spring through fall months are the best time to focus on your driveway. From sealing to patching cracks and potholes, Baughman Magic Seal is one Western New York's top choices for all your asphalt and concrete needs. Call us today at (716) 836 – 8880 for a free project quote. Or keep checking back for more winter asphalt maintenance tips!