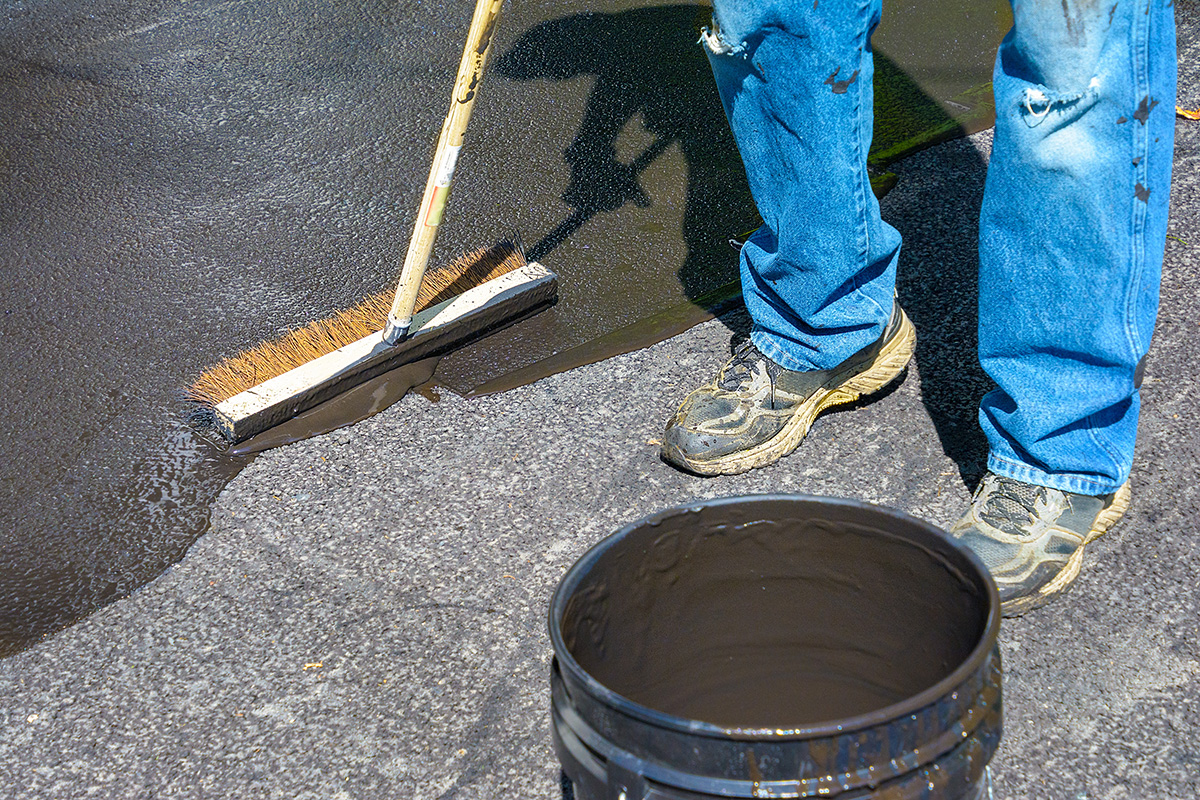 Pavement sealcoating is a process that protects asphalt surfaces from the damaging effects of weathering. It provides protection to both new and older pavement in all types of climates. Pavement sealcoat also prevents water from penetrating the surface, which can lead to potholes and other costly repairs. Sealing asphalt is an investment that will pay off for years to come by extending its lifespan and preventing costly repairs.
And yet, there are risks involved with this procedure as well. Sealing asphalt too early or too late could be detrimental, or even impossible, if conditions get too wet or cold respectively before you get around to it. The right time for you may depend on where you live but typically falls between September and December before temperatures start getting below freezing during winter months.
Temperature
Temperature plays a huge role in pavement sealing, so you'll want to wait until the temperatures are cooler in order to complete this project. The cooler air will help the sealant dry, which is important for making it stick properly. If temperatures are too hot you're basically creating an oil and water mixture when you pour the sealant onto the asphalt. Not only could the sealant fail to set correctly, but you may leave behind a slippery mess. If the weather is too cold to seal your pavement, the sealant may crack and peel due to fluctuating temperatures. Sealing your pavement in too cold of weather can also result in damage that will cost you several times as much money to repair. In some cases, you may even have to remove the sealant and start over.
Weather Conditions
Weather conditions can also play a role in how well you are able to complete your asphalt sealcoating project. It's best to choose a calm, sunny day for this project so that the newly sealed asphalt dries properly after application. If it's too wet, the sealant may not set correctly, and if there is too much wind before everything has dried, the newly sealed asphalt could be damaged. You should also only do the project when the temperature isn't going to drop dramatically during the night after you finish up your work.
Keeping Up With Maintenance
Lastly, consider that you can't just do a shoddy job on asphalt sealing and expect it to last for years. It's a very tough project if you want your asphalt to look perfect after everything is said and done. You'll need to reapply sealant every three to five years in most cases. This is because the sun beats down on the pavement and damages it over time, even when it's been properly sealed. If you want the best chance at having your asphalt shine like new for as long as possible, you should be prepared to commit to an on-going maintenance plan.
Sealing Asphalt: Trust The Professionals
If you want your asphalt sealing project to be a success, then you need the right time to do it. You also should not seal pavement when there is any chance of rain in the forecast and the ground has been soaked by earlier rains. The best time to seal your asphalt is typically during the fall months before winter sets in.
Here at Baughman Magic Seal we can help you decide on an optimal time for your asphalt sealing project. For your free quote, call us today at (716) 836 – 8880.