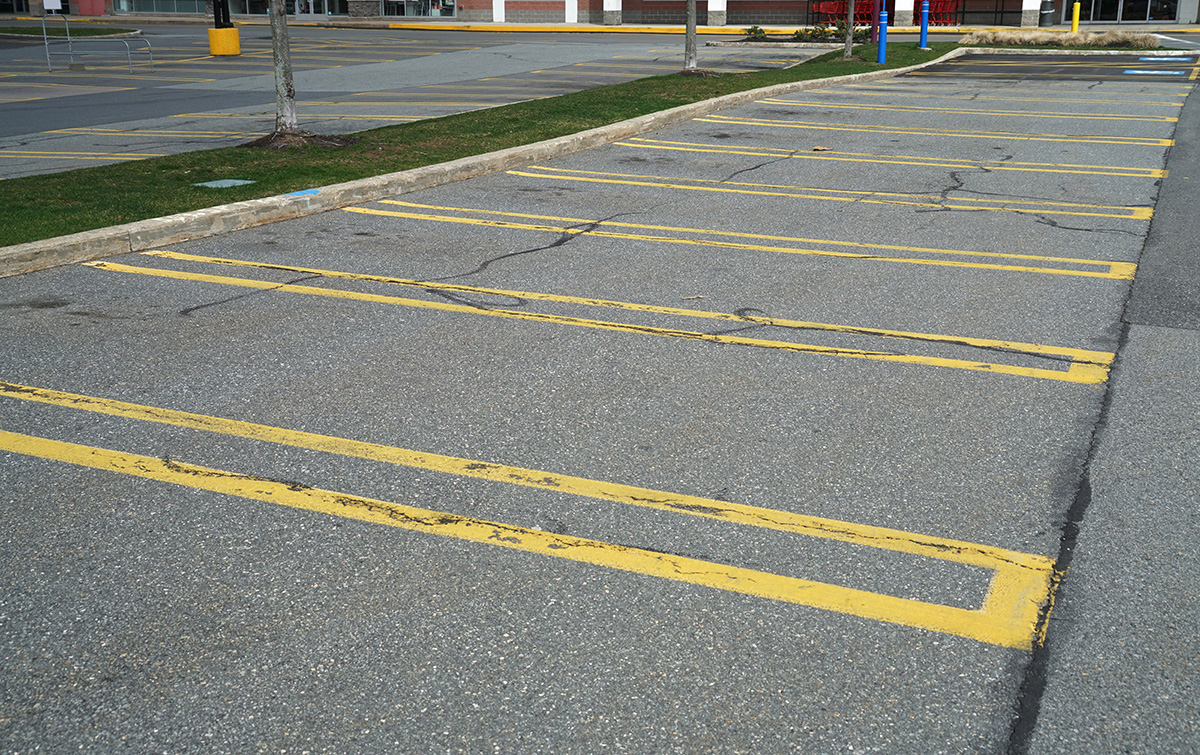 Cracks in your parking lot are not only an unattractive eyesore, they can create problems below the surface, damaging the structural instability throughout your asphalt surfaces. Cracks create a vulnerability in your asphalt that allows dirt, debris and moisture to settle below the surface to the sub layers. As moisture settles below the surface it can freeze during the winter months. This leads to a further expansion of cracks or create ground heave which can damage the surface layer of your asphalt, eventually leading to the formation of potholes. 
What Causes Cracks?
Cracks in asphalt surfaces can form for a variety of reasons. One of the more common causes of cracks in asphalt can be attributed to human error. Man made problems such as driving heavier vehicles or machinery over thinner asphalt surfaces can also cause cracks to form.
An untrained crew laying down an asphalt surface that's too thick or too thin or using an asphalt mix that may be slightly off can weaken the structural integrity and can cause complications as time passes. Even environmental factors such as tree roots, weeds, and the annual freeze/thaw cycle can move and shift your asphalt surfaces causing issues to occur.
What is Asphalt Crack Sealing?
Crack sealant is a material that can be applied to existing cracks that helps seal and protect them from further damage. It consists of a special blend of rubber and asphalt that when heated helps fill the existing crack while bonding to the surrounding area to seal and prevent further damage and moisture issues. Crack sealing helps extend the life of your asphalt surfaces by preventing moisture from seeping below the surface level where complications can commonly occur. 
While there's no way to guarantee your asphalt surfaces will never crack, there are steps you can take to help prevent asphalt issues from forming in the first place. Sealing your asphalt helps create a protective barrier on the surface that helps prevent stains and moisture penetration from occurring. Asphalt should be sealed every 3 years to ensure your surfaces are protected all year long. Choosing a reputable asphalt contractor like Baughman Magic Seal can also help eliminate some of the risks of cracks and other asphalt issues from forming. 
Baughman Magic Seal: Your Go-To For Asphalt Crack Sealing
The winter weather can come with all kinds of challenges, especially when it comes to your asphalt surfaces. Here at Baughman Magic Seal we work with home and business owners to complete quality crack repairs and superb sealing services to prevent cracks from forming in the first place, give us a call to get on our spring schedule today at (716) 836-8880.